Volunteer
"And he said to them, "The harvest is plentiful, but the laborers are few."
Luke 10:1-2
Volunteers save us hundreds of thousands of dollars that we can direct toward our mission. We love seeing new faces and have a variety of volunteer opportunities for groups, families and individuals. Interested in helping? Please contact us or call 843-395-1001 to schedule a time in advance.
Volunteer FAQ's
How do I get started?
You may contact your local church or come directly to TLC and speak with the volunteers.
Where are you located?
The Lord Cares is located at 201 Grove St, Darlington, SC 29532.
Can I just show up?
No. All volunteers must be scheduled in advance. This helps us know how many volunteers to expect so we can plan accordingly.
How do I schedule to volunteer?
Individuals and Group leaders may schedule a volunteer shift by speaking with the manager on duty during regular operating hours.
What's the appropriate attire?
Volunteers are encouraged to dress in casual, comfortable clothing. If you are sorting and repackaging donated grocery items or working in other areas, no open-toed shoes are allowed.
What if I have to cancel?
If you must cancel your volunteer assignment, email volunteer@thelordcares.org Notice of cancellation at least 24 hours in advance is appreciated.
Can someone come talk to my group about volunteer opportunities at the Food Bank?
Yes! Simply visit during regular hours of operation and speak with the manager on duty about scheduling a representative to come talk to your group about volunteer opportunities.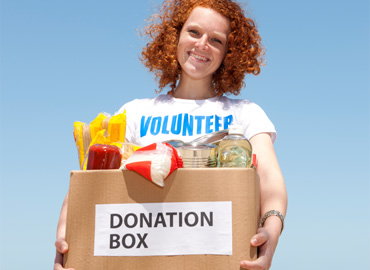 ---